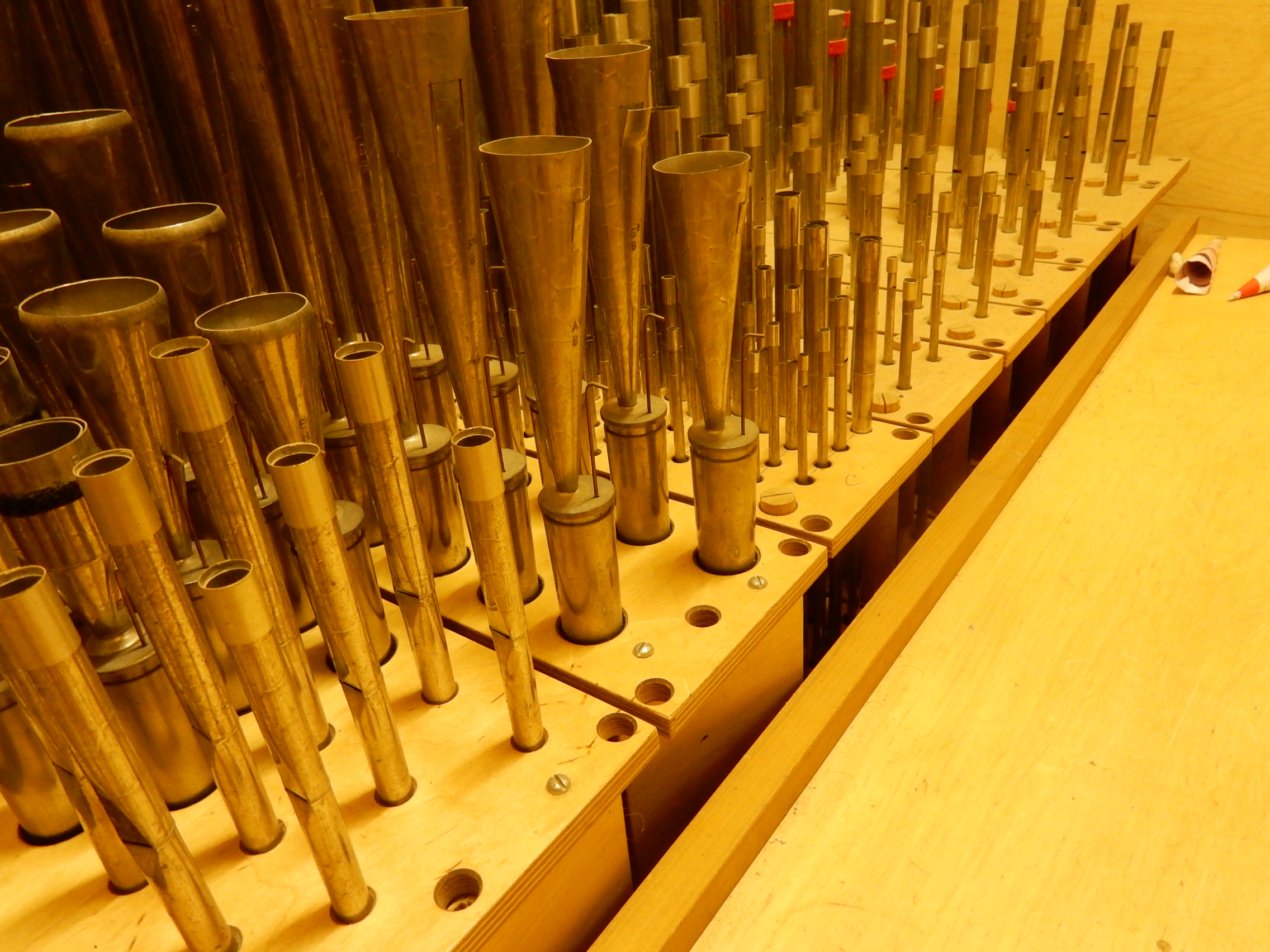 Tuning
Tuning the organ is an essential part of maintaining an instrument in good order.  If it doesn't sound right,  it won't inspire in the way that good music-making should.  It's our task to make sure that each instrument performs to the best possible standard, with due regard for the age and condition.
Maintenance & Repair
Church organs rarely break down completely.  Ageing instruments may decline slowly and small deficiencies may accumulate, though many organists skilfully disguise any shortcomings. Periodic maintenance is necessary to reverse any issues that crop up.  Cleaning the organ is a major operation, usually carried out at 20-25 year intervals.  This is an opportunity to repair worn out mechanism, aged leatherwork, leaking wind systems and to give the organ a 'makeover', refreshing worn keys, pedals, stops and accessories.  At the end of the process,  the pipework is given meticulous speech regulation and tuned, ready for a further lengthy period of service.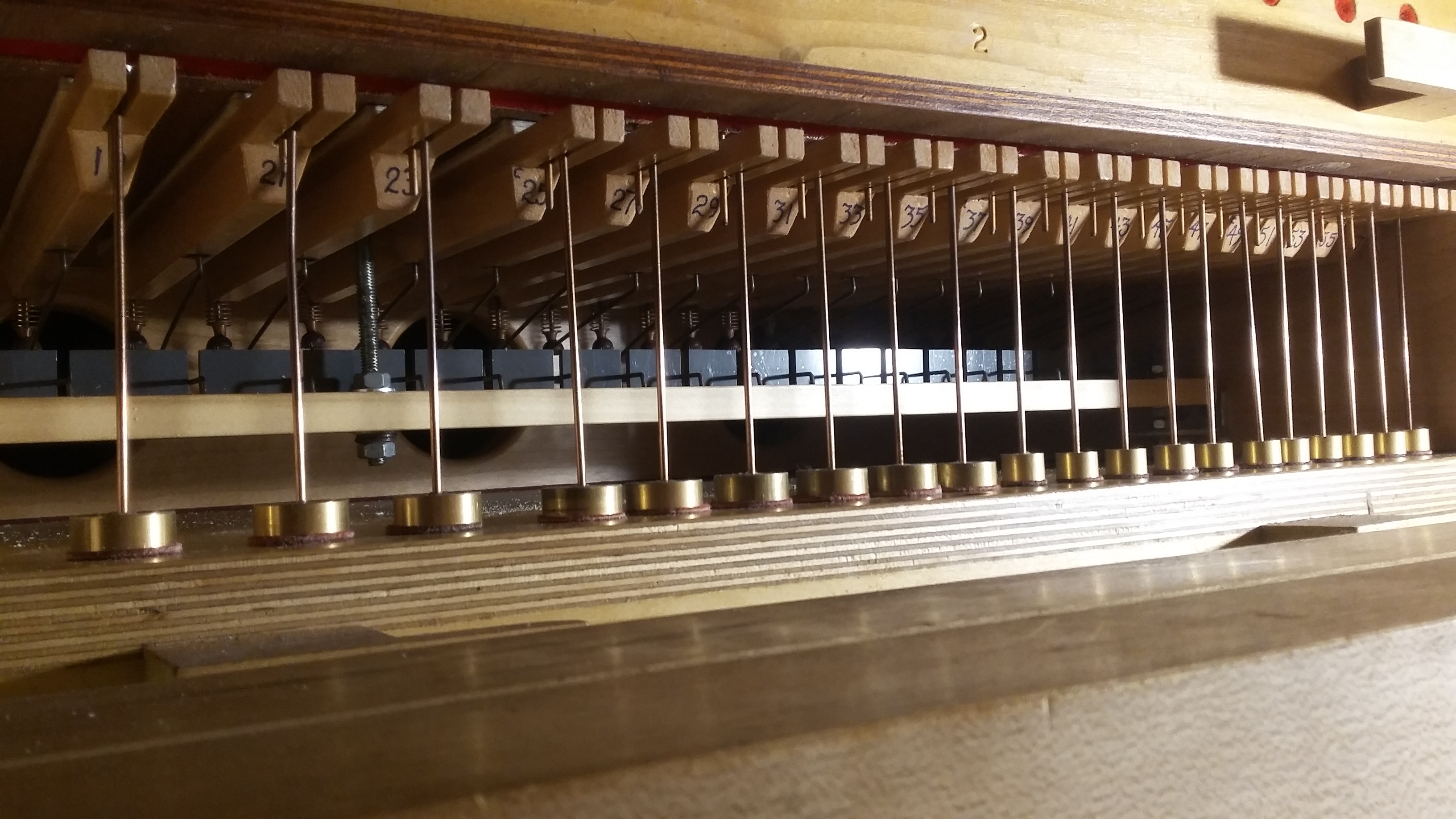 Want to know more ?
Call today to speak with us about your requirements.  There is no obligation to take it further - it's entirely up to you.  We're just here to help if you need us.