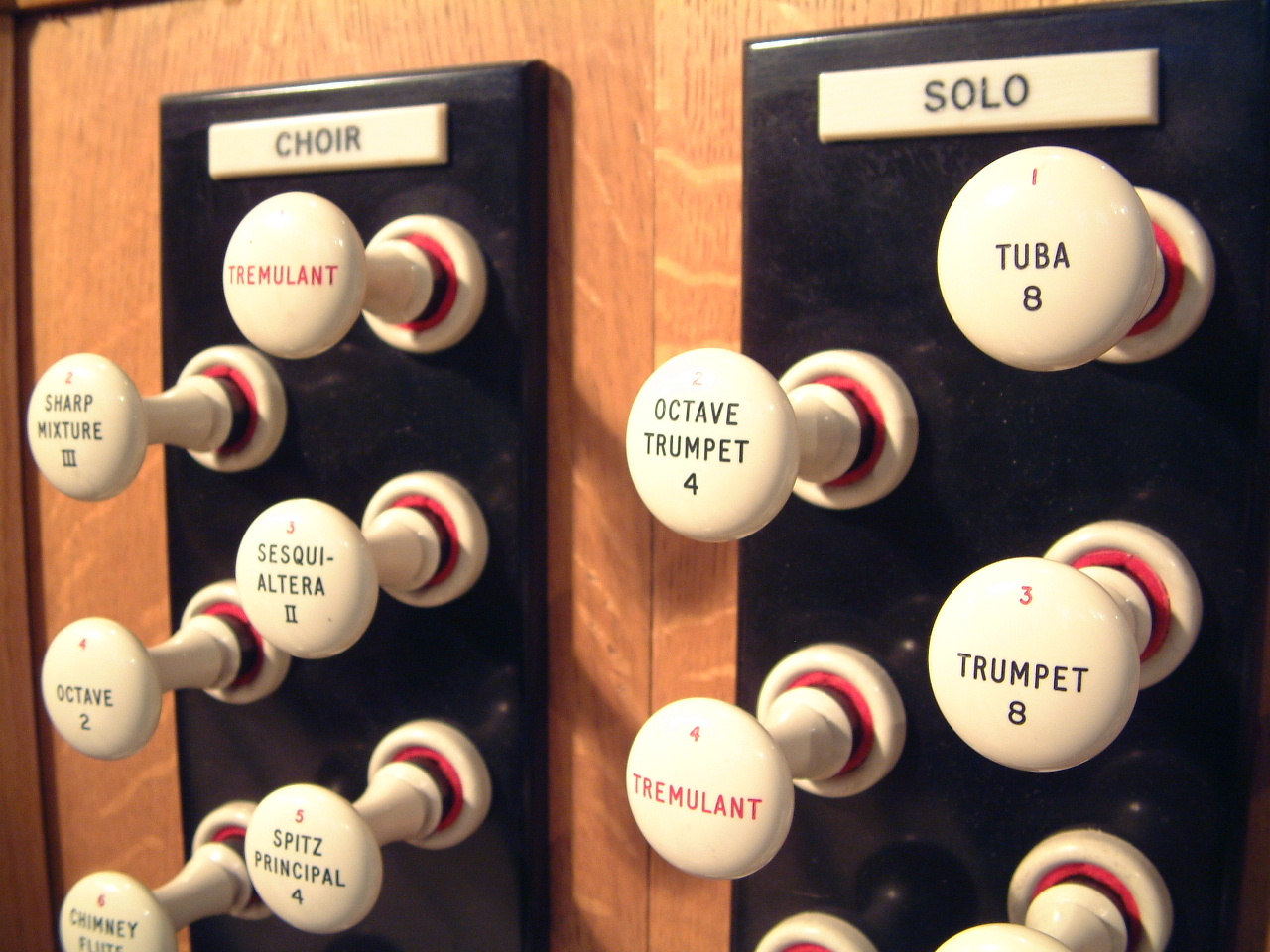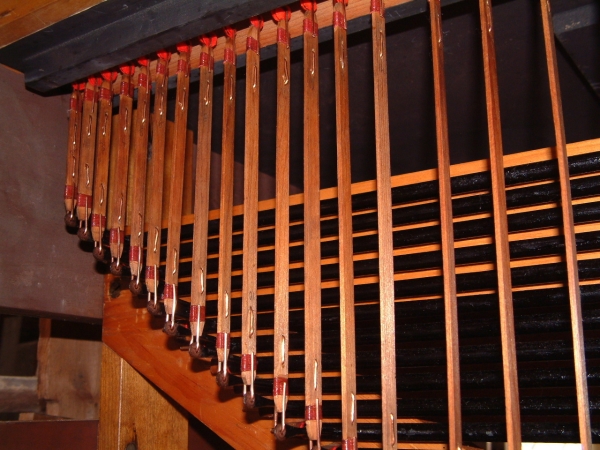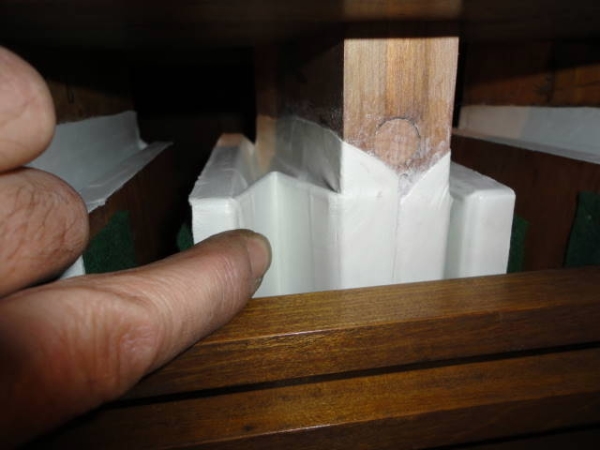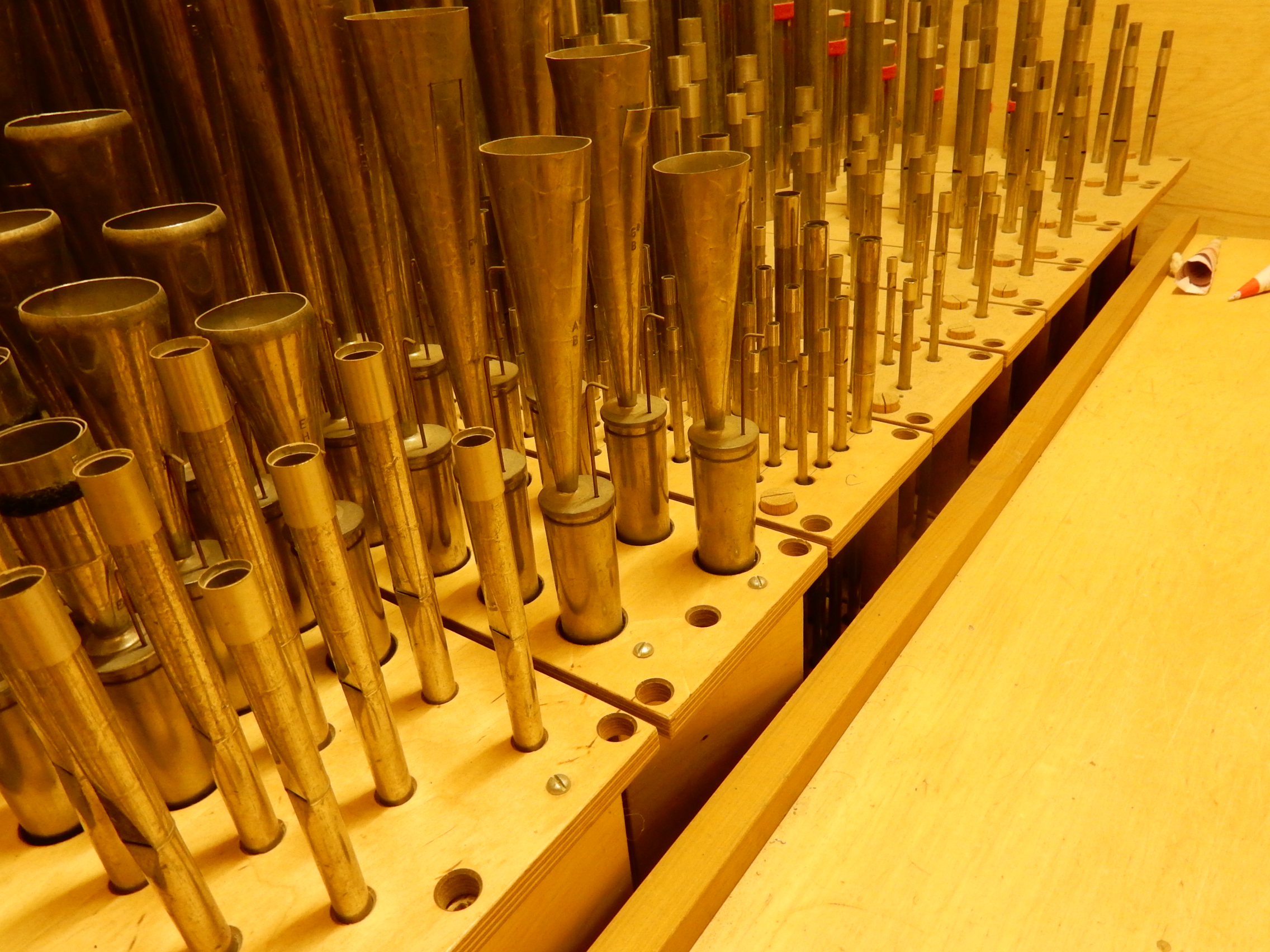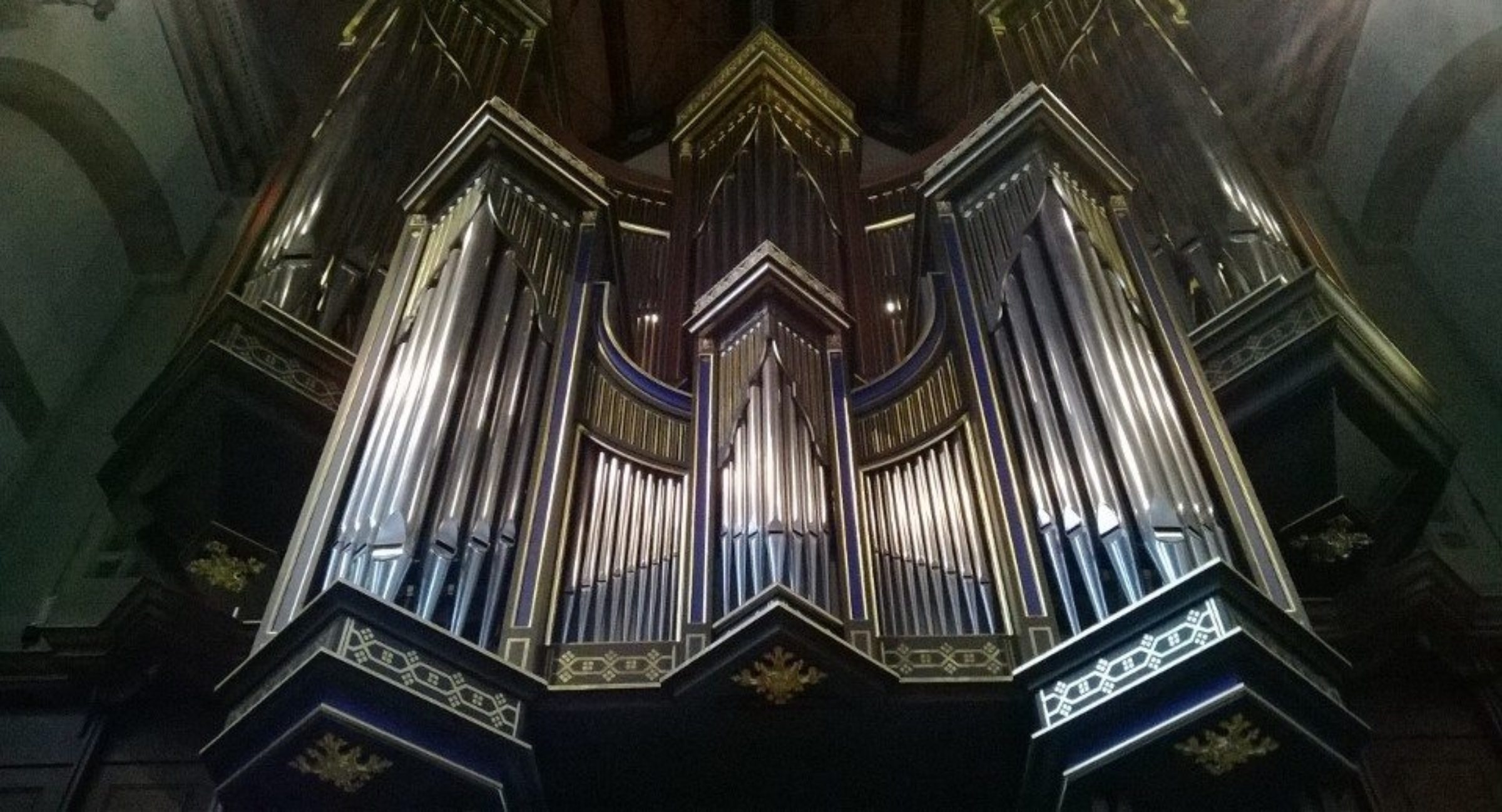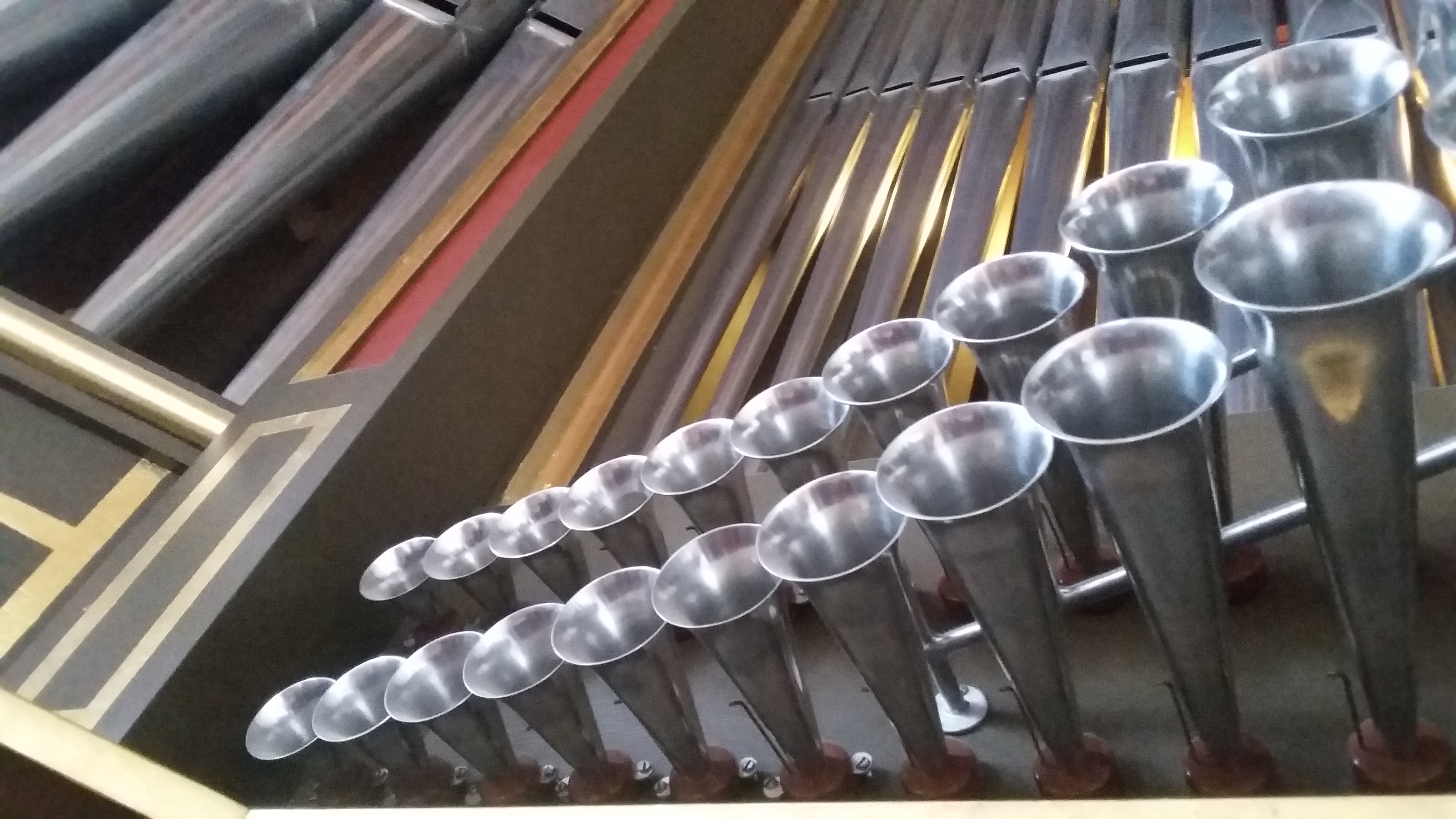 Projects
We have experience in a wide variety of projects,  adding a heavy-pressure Tuba on 13" pressure,  for the Solo division at St George's Church, Beckenham.  At Horsmonden Parish Church, we restored an early Hill organ with tracker action,  gaining accreditation for Historic Restoration with The Institute of British Organ Building. Leatherwork is an important discipline and for St John's Church, Stratford, E15, we restored the console piston 'book' motors, which collectively move groups of stops when pistons are pressed.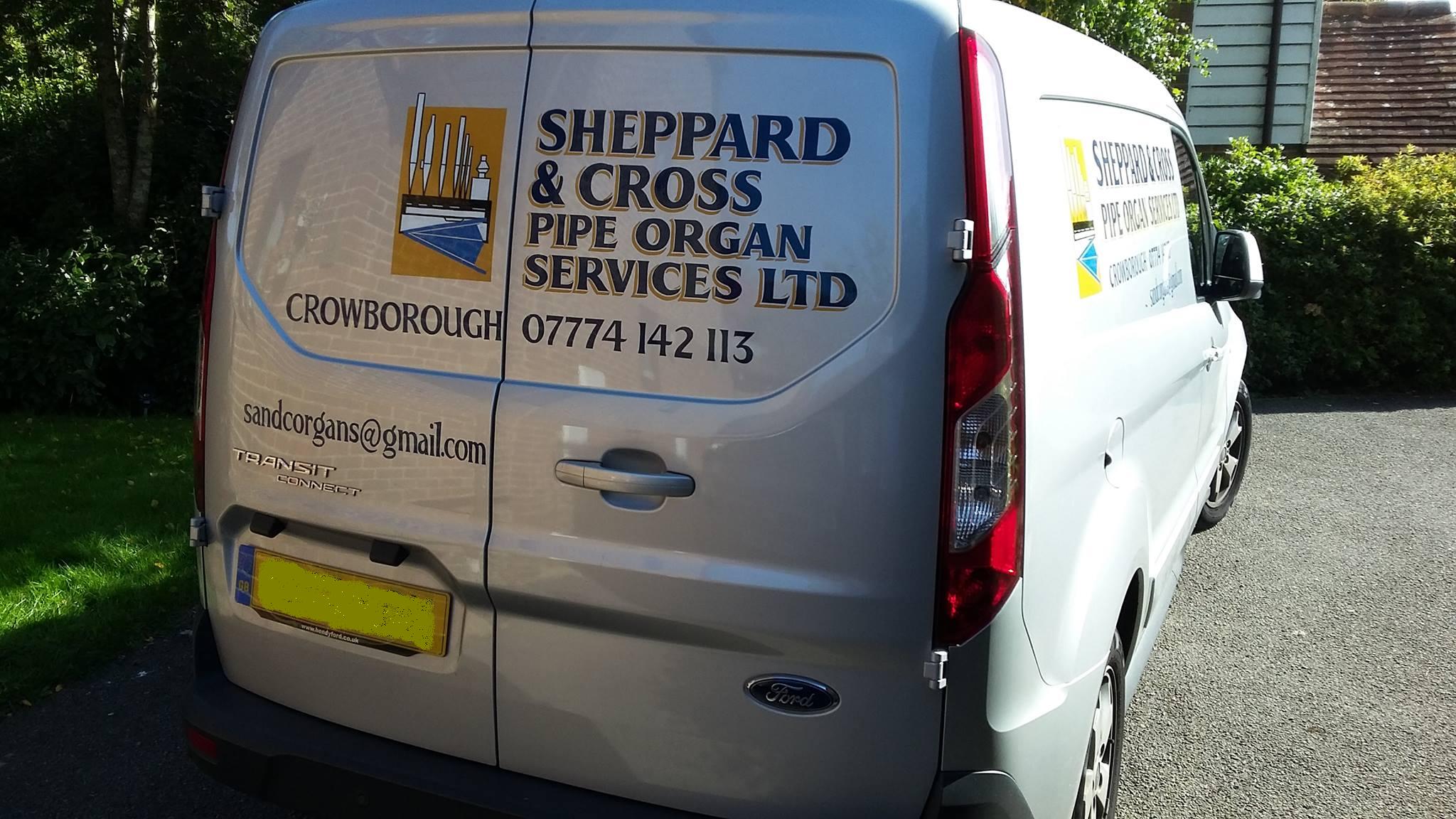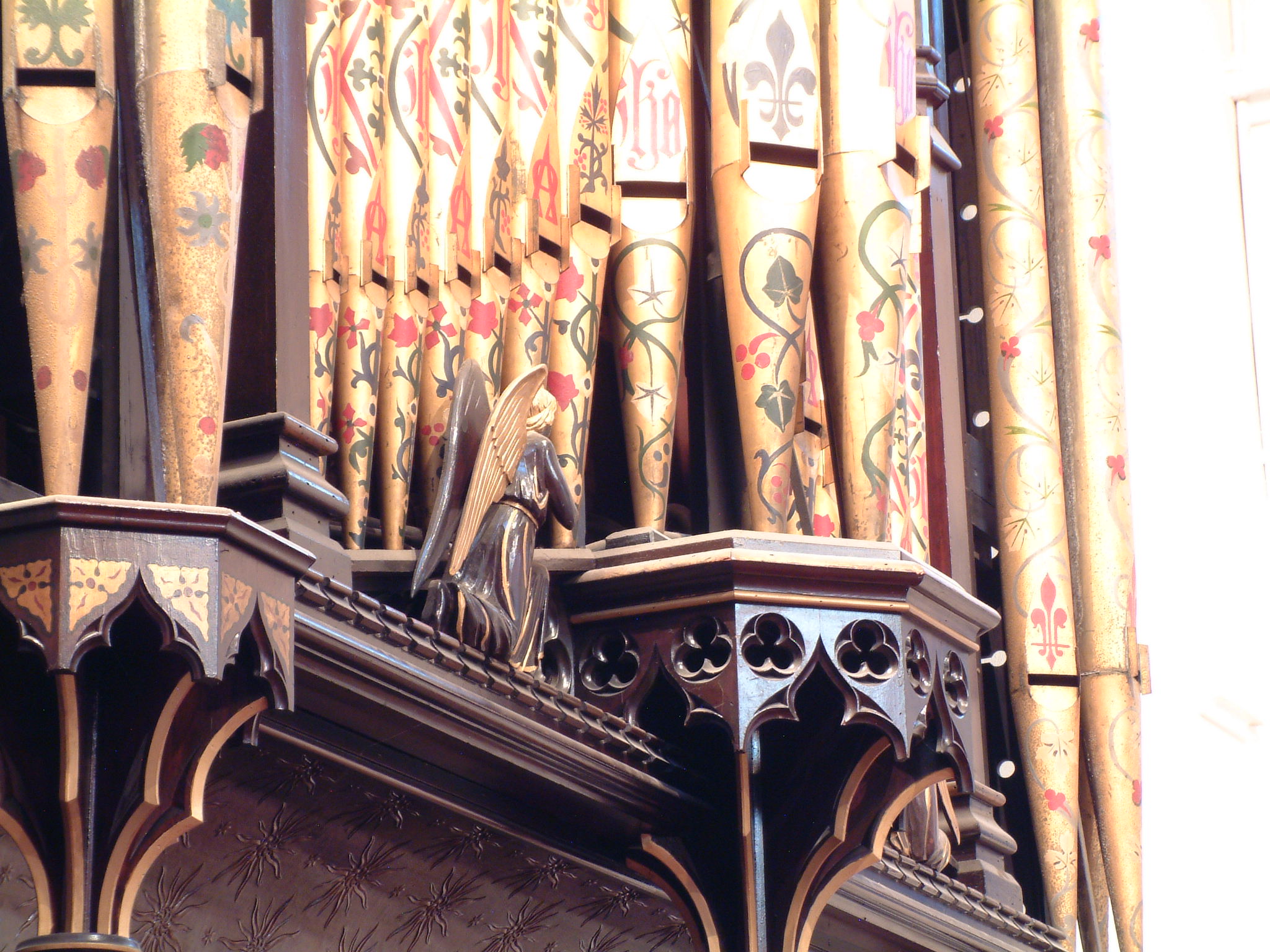 Current projects
Early in 2020 we added two stops to the Osmond organ in Leigh on Sea Catholic Church, then on to an 'underground' Compton organ at Bromley & Sheppards College, where the pedal windchests were removed to fit new compound action magnets.  This was a testing project, as the organ is compressed into a very small crypt chamber, with the sound ducted through a concrete 'sound funnel' into the chapel!
The small Walker Positive organ in St James's Catholic Church, Petts Wood has been cleaned and overhauled and the pipe speech properly revived.
At Farringtons School, Chislehurst, we have refurbished the original Spurden Rutt keyboards.  The old ivory coverings have responded well to a scrape and polish.  New thumb piston switching,  incorporating the original ivory piston discs ensures reliable stop selection.
Two large Pedal windchests have been refurbished on the III/P organ at Caterham United Reformed Church and the Pedal specification revised to re-introduce a 32ft Sub Bass, which had been removed in 1971. This was achieved in collaboration with Kim Faulkner of KATech Services, by re-programming the Dedham transmission system.
In the workshop, a two-manual set of keys have been fully renovated for Petts Wood Methodist Church, including fitting of new key contacts, wipers and wiring looms which replaced a previous rather idiosyncratic contact design, prone to frequent breakages.
At St Bartholomew's, Sydenham, the Great pneumatic action has been releathered. The external ribbed power motors are a characteristic of Hill's work, combining good power with surprising responsiveness.
Still to come,  further works are planned for:
Yalding : St Margaret
Pangbourne Roman Catholic Church
Grove Park : St Augustine
Bickley : St George
Epsom : St Martin
Thorpe Bay : St Augustine
CoVid-19 continues to disrupt our plans and we are doing our best to maintain service to all our clients.